CHARLES SOVEK
March 23, 1937 - June 8, 2007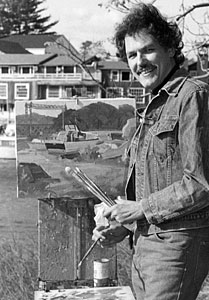 Publicity photo for Catching Light in Your Paintings
1984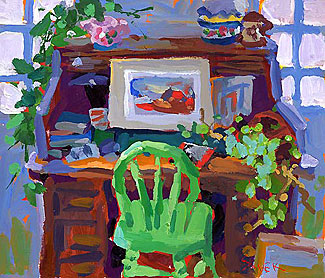 If this is your first time visiting the site, roam at your leisure. There are hundreds of paintings and dozens of lessons, not to mention commentary, book information and lots more. Download to your heart's content!

Articles are back!
We invite you to visit the Articles section which showcases Charles' contributions to The Artist's Magazine over a 20-year period beginning in 1985.
Gallery for Charles Sovek's Work
Gallery Antonia, 1291 Main St (2nd floor) in Chatham, Cape Cod, MA (02633), is the year round gallery for Charles' work. The owner is Domonic Boreffi (email domonic@galleryantonia.com; phone 508-469-4090).
Thanks for visiting Charles' website and enjoy viewing the paintings!
Please continue to check back here at the website for updates.
And best wishes for happy painting!

Copyright © 2017 - All Rights Reserved - Charles Sovek Trust